$12,717,316.17
$10,213,440
$6,755,448.62
$3,457,991.55
$2,503,876
$1,080,217
NET TO CLIENT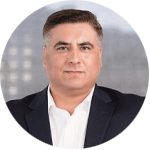 "I became a personal injury attorney after one of my own family members was seriously injured in a commercial auto accident. I know how physically, emotionally, and financially taxing it was on my family. I carry this with me in each and every case I take."
JR Reyna,

Founding Attorney
CALL HOUSTON PERSONAL INJURY LAWYERS AT THE REYNA LAW FIRM.
Houston consistently finds itself on national lists of the best cities to live in the United States. There's a thriving economy, an affordable cost of living, and a diverse population. Car and Truck Accidents happen every day.  Houston Personal Injury Lawyers from the Reyna Law Firm are always on standby, ready to fight.
From motorcycles to cars to big rigs, it's inevitable that Houston auto accidents will happen. When they do, it's good to know you have the right team on your side. So let our experience as reputable Houston Personal Injury Lawyers at the Reyna Law Firm aid in your recovery.
Houston Covid-19 Update:
The Houston injury lawyer at the Reyna Law Firm is committed to the health and safety of the injured in and around Houston during this Covid-19 pandemic! To maintain safe social distancing and ensure that the injured have legal access to our injury attorney 24/7, we utilize Google Meet, Zoom, Facebook Messenger, and FaceTime! We are committed to making sure the injured in the greater Houston area continue to receive access to the best medical providers in their communities so that they can overcome their injuries!
REYNA LAW FIRM HELPING THOSE INJURED BY NEGLIGENCE IN HOUSTON
Statistics in 2018, reflect that over 31,000 Houston auto accidents resulted in serious injuries. Also, there were 391 fatal car accidents in the greater Houston area. There were many reasons for the crashes that resulted from last year. There were over 300 accidents related to cell phone usage, and 23 of those were fatal.
Over 5000 people were too tired to drive or fell asleep at the wheel, and 141 of the people in the accidents died. Two hundred sixty-six fatalities were from someone driving while under the influence of alcohol, and there were over 4,000 crashes from this. More than 1300 were due to someone driving under the influence of drugs, and 145 of those were fatalities.
The Car Accident Lawyer at the Reyna Law Firm Fights to Win
Reyna Law Firm knows the statistics are staggering in Houston, and we want to help. Our Houston accident attorneys at the Reyna Law Firm have experience with more than just car accident injuries. We also have a long winning track record with many different types of Houston accidents. Included are bicycle accidents, bus accidents, motorcycle accidents, pedestrian accidents, as well as offshore accidents, oilfield accidents, pipeline accidents, refinery accidents, catastrophic injuries, construction accidents, wrongful death, and 18 wheeler accidents.
The Houston injury lawyers at the Reyna Law Firm fight for the injured in Houston from auto, bus, car, construction, motorcycle, truck, oilfield, refinery, and 18 wheeler accidents! Call the Reyna Law Firm 24/7/365! We want to fight for you!
AWARDS

We're an award-winning Texas and New Mexico personal injury law firm

* Awarded to Juan P reyna in 2016

* Awarded to Juan P Reyna in 2016

* Member since 2016

* Awarded to Juan P Reyna in 2017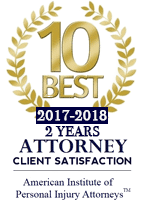 * Awarded to Juan Reyna in 2017/2018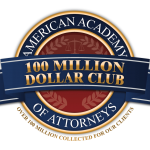 * Awarded to J.R. Reyna in 2020

*Picture Credits to: Special Assistant, Diane Garza
FREE CASE CONSULTATION
Schedule your free case consultation with one of Texas'
most experienced personal injury attorney.
"This is your life, and I am here to work for you!"
JR REYNA
How can we help you?
At Reyna Law Firm, we handle all areas of personal injury, from car accidents, to catastrophic injury cases.
testimonials
Over 500 reviews, and counting
Reyna Law Firm are the best! It is difficult to find an attorney that is truly concerned about your well being through difficult times. I was in a motor vehicle accident in 2015. The firm quickly handled my claim and guided me through the process every step of the way. I would recommend them to anyone every single time!
Carol M.
This Law Firm is very impressive and I highly recommend them and their staff . I felt extremely comfortable working with them throughout the entire case. They are truly first class and really care about the clients they work with. Thanks for all the help JR!
J. Stevenson
I was seriously injured in a commercial accident. Reyna Law Firm hired the necessary experts to help prove my case and they were able to get me a court settlement that took care of all of my medical bills and my financial needs. I highly recommend Reyna Law Firm to anyone who is looking for a serious personal injury attorney.
R.R.
WHY CHOOSE REYNA LAW FIRM?
Hiring the right Houston personal injury attorney can make all the difference. Reyna Law Firm's attorneys have the experience and winning track record. This team of personal injury attorneys are always prepared to fight for the injured.

Responsive
When you have a question about your case, you can count on Reyna Law Firm, a leading Houston personal injury firm, to answer and give you the information you need to decide on the next step forward in the case. Get an answer you can rely on.

Trust
Your lawyer will personally review your medical records and provide the insurance company and courts with careful documentation of how your life has been altered by your accident. JR Reyna brings compassion and concern to the table on every personal injury case he handles in Houston, with the end goal of protecting you and your family.

Experience
A track record of fighting for accident victims in Houston who are paying the price for another person's negligence and reckless behavior. Extensive knowledge and first-hand experience of successful legal strategies that result in personal injury settlements, or favorable court judgments help us take care of you and your family.

Support
JR Reyna has a personal injury law office here in Houston so that he can more effectively guide you through every step of the process so that you don't feel uncomfortable, anxious, or scared. He prepares you for each phase of your case so that you can approach it with confidence.
RECENT CASE RESULTS
$100 million+ track record
$11,329,500
---
$6,755,448.62 TO CLIENT
Oilfield Accident Wrongful Death
Gross: $11,329,500.00
Fees: $4,531,800.00
Expenses: $41,751.38
NET: $6,755,448.62
$5,924,630
---
3,457,991.55
Oilfield Accident Wrongful Death
Gross:$5,924,630
Fees: $2,369,854.40
Expenses: $96,790.05
NET: $3,457,991.55
$3,776,500
---
$2,503,876
Oilfield accident Wrongful Death
Gross:$3,776,500
Fees: $1,258,707
Expenses: $13,917
NET: $2,503,876
$2,092,500
---
$747,038.36
Oilfield Accident (Injured Back, Neck, Traumatic Brain Injury)
Gross: $2,092,500
Fees: $837,000
Expenses: $7,961.64
NET: $747,038.36
View All Case Result
Any person who has been hurt directly because of another person's recklessness or negligence has the ability to start a claim for recovery in Houston, Texas. If you did not play a part in contributing to the injuries and damages, you may receive compensation by fully documenting and showing the other party's liability.
The Houston personal injury attorney at the Reyna Law Firm only collects a fee if their client's case is successful. Only when the client receives the compensation they are legally entitled to will the Reyna Law Firm get paid for their work. There are no up-front fees, and our firm puts transparency and integrity above profit.
Houston
---
Reyna Law Firm
10101 Southwest Fwy
Ste 400
Houston, TX 77074
*By Appointment Only
(832) 998-6003
Get Directions
Copyright 2022 @ Reyna Law Firm - All Rights Reserved.
All inquiries are free and strictly confidential. The information found on this website is for general information purposes only. No information on this site should be taken as legal advice for any individual or situation. This information does not attempt to create, and receipt or viewing does not constitute, an attorney-client relationship. If we do not win your case, you will not be responsible for attorney's fees, court costs, or litigation expenses. If you do win your case, these expenses and unpaid medical bills will be taken from your share of the recovery.