$12,717,316.17
$10,213,440
$6,755,448.62
$3,457,991.55
$2,503,876
$1,080,217
NET TO CLIENT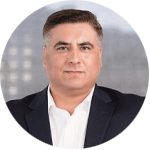 "I became a personal injury attorney after one of my own family members was seriously injured in a commercial auto accident. I know how physically, emotionally, and financially taxing it was on my family. I carry this with me in each and every case I take."
JR Reyna,

Founding Attorney
REYNA LAW FIRM IS A CORPUS CHRISTI PERSONAL INJURY ATTORNEY FIRM

Corpus Christi, Texas, is a shoreline city that serves as a home to numerous military personnel, oilfield workers, refinery workers, construction workers, and a vibrant Hispanic community. The shale from Eagle Ford and the oil located within it has created a tremendous amount of jobs and economic growth for the state of Texas as well as the city of Corpus Christi. Unfortunately, as a result of the Texas oil boom, there came dangerous safety hazards. For example, heavy traffic congestion on highways connecting Corpus Christi with various oil & gas production plants. Specific stretches of road along U.S Highway 37, 281, and State Highway 44 have become increasingly dangerous. Also, risks of the oil industry, refinery industry, pipeline industry, and construction have resulted in hundreds of serious accidents every year, with many residents becoming accident victims in Corpus Christi. With the Reyna Law Firm, you will find a Corpus Christi car accident lawyer you can trust.
Corpus Christi Covid-19 Update:
The Corpus Christi personal injury lawyer at the Reyna Law Firm is committed to the health and safety of the injured in the Coastal Bend during this Covid-19 pandemic! To maintain safe social distancing and ensure that the injured have legal access to our injury attorney 24/7, we utilize Google Meet, Zoom, Facebook Messenger, and FaceTime! We are committed to making sure the injured in Corpus Christi and the Coastal Bend continue to receive access to the best medical providers in their communities so that they can overcome their injuries!
THE INJURED IN CORPUS CHRISTI & THE COASTAL BEND CHOOSE THE REYNA LAW FIRM!
Over the last two decades, the Reyna Law Firm has won numerous settlements and judgments for their clients. See the case results! We have extensive experience in personal injury cases, including auto, bicycle, bus, car, construction, motorcycle, oilfield accidents, pedestrian, pipeline, product liability injuries, refinery, swimming pool drownings, truck, and 18 wheeler accidents. Unfortunately, insurance companies and negligent companies are in business to make as much profit as possible for their shareholders. Insurance companies and negligent companies routinely pay injured parties as little as possible. You must seek help from a Corpus Christi personal injury lawyer at the Reyna Law Firm, who will aggressively fight for your family's legal rights!
CALL CORPUS CHRISTI INJURY ATTORNEY AT THE REYNA LAW FIRM
The Corpus Christi accident attorney at the Reyna Law Firm has almost two decades of experience fighting for the injured in the Coastal Bend. Our expertise includes clients hurt in Coastal Bend auto, bicycle, bus, car, motorcycle, oilfield, pedestrian, pipeline, refinery, swimming pool drownings, truck, and 18 wheeler accidents. The lawyers at the Reyna Law Firm are available 24/7/365 and want to fight for you!
We fight for the injured in Alice, Aransas Pass, Banquette, Benavides, Corpus Christi, Freer, George West, Hebbronville, Kingsville, Mathis, Port Aransas, Portland, Refugio, Robstown, Rockport, San Diego, & Sinton! So when you're looking for a lawyer near you in Corpus Christi after an accident, call the Reyna Law Firm! We want to get you the justice you deserve! Our firm is a member of the exclusive Academy of Attorneys 100 Million Dollar Club and Lifetime Members of the Multi-Million Dollar Advocates Forum! Reyna Law Firm knows Corpus Christi injury law, and want to get you the justice you deserve!
AWARDS

We're an award-winning Texas and New Mexico personal injury law firm

* Awarded to Juan P reyna in 2016

* Awarded to Juan P Reyna in 2016

* Member since 2016

* Awarded to Juan P Reyna in 2017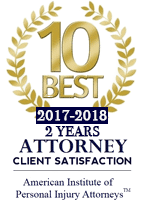 * Awarded to Juan Reyna in 2017/2018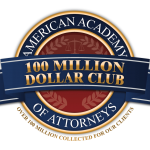 * Awarded to J.R. Reyna in 2020

*Picture Credits to: Special Assistant, Diane Garza
FREE CASE CONSULTATION
Schedule your free case consultation with one of the most experienced Corpus Christi injury lawyers.
"I will fight as no one has ever done it before." JR REYNA
How can we help you?
At Reyna Law Firm, we handle all areas of personal injury, from car accidents, to catastrophic injury cases.
testimonials
Over 500 reviews, and counting
Reyna Law Firm are the best! It is difficult to find an attorney that is truly concerned about your well being through difficult times. I was in a motor vehicle accident in 2015. The firm quickly handled my claim and guided me through the process every step of the way. I would recommend them to anyone every single time!
Carol M.
This Law Firm is very impressive and I highly recommend them and their staff . I felt extremely comfortable working with them throughout the entire case. They are truly first class and really care about the clients they work with. Thanks for all the help JR!
J. Stevenson
I was seriously injured in a commercial accident. Reyna Law Firm hired the necessary experts to help prove my case and they were able to get me a court settlement that took care of all of my medical bills and my financial needs. I highly recommend Reyna Law Firm to anyone who is looking for a serious personal injury attorney.
R.R.
WHY CHOOSE REYNA LAW FIRM?
Hiring the right Corpus Christi personal injury attorney can make all the difference.

Bigger Recoveries
When you've got a fighter on your side, you can show the insurance companies you're serious about going forward and getting the compensation you deserve. While other personal injury lawyers might try to settle out as soon as possible, Reyna Law Firm fights to get Corpus Christi accident victims the maximum compensation so you and your family can focus on recovery.

Experience
When your future is hanging in the balance, turn to the experience you can trust to get peace of mind and focus on what's most important- your medical treatments. You'll know you're in good hands with Reyna Law Firm as our local reputation and experience in Corpus Christi shows.

Communication
You need to know your options and where your case stands. Therefore we help you when you're ready for legal help with your Corpus Christi injury claim. Reyna Law Firm will provide you with an honest appraisal of your case so you can make the choices to protect yourself and your family throughout the process of fighting your case.

Attention to the Details
Your lawyer should look at your injury case from all perspectives. Then you can get the necessary support and information to form a competent legal strategy. Reyna Law Firm leaves no stone unturned when it comes to discovering the exact cause of your accident. Then when it comes time to collect your case proceeds, we vigorously pursue deadbeats to keep them from harming your family any further.
RECENT CASE RESULTS
$100 million+ track record
$11,329,500
---
$6,755,448.62 TO CLIENT
Oilfield Accident Wrongful Death
Gross: $11,329,500.00
Fees: $4,531,800.00
Expenses: $41,751.38
NET: $6,755,448.62
$5,924,630
---
3,457,991.55
Oilfield Accident Wrongful Death
Gross:$5,924,630
Fees: $2,369,854.40
Expenses: $96,790.05
NET: $3,457,991.55
$3,776,500
---
$2,503,876
Oilfield accident Wrongful Death
Gross:$3,776,500
Fees: $1,258,707
Expenses: $13,917
NET: $2,503,876
$2,092,500
---
$747,038.36
Oilfield Accident (Injured Back, Neck, Traumatic Brain Injury)
Gross: $2,092,500
Fees: $837,000
Expenses: $7,961.64
NET: $747,038.36
View All Case Result
Any person who has been hurt directly because of another person's recklessness or negligence has the ability to start a claim for recovery in Corpus Christi. If you did not play a part in contributing to the injuries and damages, you may receive compensation by fully documenting and showing the other party's liability.
Unfortunately, some people and companies in Corpus Christi are dishonest and reckless when it comes to the treatment of accident victims.   You need a personal injury attorney to ensure that all of your legal rights are preserved. Be very careful when signing documentation provided by an employer, insurance company, or hospital clinician.   Once a document is signed and notarized, it becomes the story of the record. You need the truth to be brought to light after your accident.   Reyna Law Firm aggressively represents accident victims in Corpus Christi. We don't allow our friends and clients to be bullied by big companies.   If you have questions about your personal injury case, you must seek help quickly. A delay in seeking counsel can impact your legal rights.   We're standing by for your call or chat. Don't fight this crisis alone.
Corpus Christi
---
Reyna Law Firm
5656 S Staples St
Ste 114
Corpus Christi, TX 78411
*Principal Office
(361) 866-9076
Get Directions
Copyright 2022 @ Reyna Law Firm - All Rights Reserved.
All inquiries are free and strictly confidential. The information found on this website is for general information purposes only. No information on this site should be taken as legal advice for any individual or situation. This information does not attempt to create, and receipt or viewing does not constitute, an attorney-client relationship. If we do not win your case, you will not be responsible for attorney's fees, court costs, or litigation expenses. If you do win your case, these expenses and unpaid medical bills will be taken from your share of the recovery.