$12,717,316.17
$10,213,440
$6,755,448.62
$3,457,991.55
$2,503,876
$1,080,217
NET TO CLIENT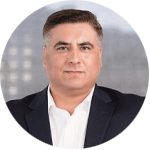 "I became a personal injury attorney after one of my own family members was seriously injured in a commercial auto accident. I know how physically, emotionally, and financially taxing it was on my family. I carry this with me in each and every case I take."
JR Reyna,

Founding Attorney
DALLAS PERSONAL INJURY & ACCIDENT ATTORNEYS
The greater Dallas – Fort Worth area is one of the largest metroplex' in the United States! With a diverse population, expanding economy, art museums, live music scene, and some of the best schools and universities, it makes Dallas one of the best cities to live in! 
Unfortunately, there are serious accidents every day in Dallas and North Texas, which results in injuries. Along US Highway 20, 30, 35, 45, 635, 820, and State Highway 67, 75, 114, 175, 190, 360, 377, and 380, there are countless auto, bus, car, motorcycle, truck, van, and 18 wheelers accidents.  
Reyna Law Firm is a top-tier personal injury firm helping accident victims in Dallas and North Texas. We fight for the injured in Dallas – Fort Worth, hurt in an auto, bicycle, bus, car, construction, defective product liability injuries, explosions, fires, burns, industrial accidents, motorcycle, oilfield, pipeline, refinery, slip and fall, swimming pool drownings, truck, van, and 18 wheeler accidents! We hold the people and companies, at fault, accountable for the accidents they cause. Call the Dallas injury lawyer today at the Reyna Law Firm. We're ready to fight for you! 
COMMON INJURIES FROM 
DALLAS
AND NORTH TEXAS 
ACCIDENTS
Common Dallas injuries resulting from accidents include Orthopedic lumber and cervical injuries, broken/fractured bones, loss limbs, loss fingers, crushed limbs, soft tissue injuries, traumatic brain injuries, concussions, depression, PTSD, and Wrongful Death. 
The Reyna Law Firm is committed to making sure you receive access to the medical help you need in Dallas and North Texas so you can recover from your injuries! Also, we will retain the best liability, medical and economic experts to help us explain to a court and a jury the enormous detrimental impact an accident and injury has had on your life!  
After a Dallas or North Texas accident, our main objective is to get you the maximum compensation for your injuries, medical bills, pain and suffering, mental anguish, and property damage reimbursement! 
REYNA LAW FIRM SERVES THE INJURED IN THE GREATER DALLAS – FORT WORTH AREA!
The Dallas accident attorney at the Reyna Law Firm fights for and serves the injured in Allen, Arlington, Carrollton, Cedar Hill, DeSoto, Denton, Duncanville, Farmers Branch, Flower Mound, Fort Worth, Frisco, Garland, Grand Prairie, Grapevine, Irving, Lewisville, Mesquite, McKinney, Plano, & Richardson! 
Call the Dallas Accident Attorney at the Reyna Law Firm Today! 
Accidents are stressful. Insurance companies and negligent corporations like to bully Dallas and North Texas injured victims into accepting less than they're entitled to. Never go it alone after an accident!  If you're recovering from an accident in or around Dallas or North Texas, we can help you with your legal options. Reyna Law Firm's injury attorneys can meet with you, wherever you are, to discuss the specifics of your case. Call a trusted, top-rated Dallas personal injury attorney with deep roots in our community. 
Our depth of knowledge and first-hand experience winning multi-million settlements from insurance companies is the perspective that you need to make an informed legal decision. The consultation is free, and Reyna Law Firm's injury team doesn't get paid unless you do. 
THE INJURED IN DALLAS AND NORTH TEXAS CHOOSE THE 
REYNA LAW FIRM 
BECAUSE
 WE WIN BIG
!
Reyna Law Firm has a team of personal injury attorneys in Dallas that have settled and recovered numerous multi-million dollar personal injury settlements. Experience in personal injury litigation includes auto, bus, car, construction, defective products, explosions, fires, motorcycle, oilfield, pedestrian, pipeline, refinery, slip and fall, swimming pool drownings, truck, van 18 wheeler accidents, and wrongful death. 
The Reyna Law Firm is a member of the exclusive American Academy of Attorneys 100 Million Dollar Club and Lifetime Members of the Multi-Million Dollar Advocates Forum! Fighting, Serving, and Winning for the injured in Dallas and North Texas is who we are and what we do! Reyna Law Firm, a name you know, a Dallas injury firm you can trust! 
AWARDS

We're an award-winning Texas and New Mexico personal injury law firm

* Awarded to Juan P reyna in 2016

* Awarded to Juan P Reyna in 2016

* Member since 2016

* Awarded to Juan P Reyna in 2017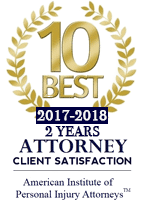 * Awarded to Juan Reyna in 2017/2018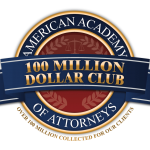 * Awarded to J.R. Reyna in 2020

*Picture Credits to: Special Assistant, Diane Garza
FREE CASE CONSULTATION
Schedule your free case consultation with one of Texas'
most experienced personal injury attorney.
"This is your life, and I am here to work for you!"
JR REYNA
How can we help you?
At Reyna Law Firm, we handle all areas of personal injury, from car accidents, to catastrophic injury cases.
testimonials
Over 500 reviews, and counting
Reyna Law Firm are the best! It is difficult to find an attorney that is truly concerned about your well being through difficult times. I was in a motor vehicle accident in 2015. The firm quickly handled my claim and guided me through the process every step of the way. I would recommend them to anyone every single time!
Carol M.
This Law Firm is very impressive and I highly recommend them and their staff . I felt extremely comfortable working with them throughout the entire case. They are truly first class and really care about the clients they work with. Thanks for all the help JR!
J. Stevenson
I was seriously injured in a commercial accident. Reyna Law Firm hired the necessary experts to help prove my case and they were able to get me a court settlement that took care of all of my medical bills and my financial needs. I highly recommend Reyna Law Firm to anyone who is looking for a serious personal injury attorney.
R.R.
WHY CHOOSE REYNA LAW FIRM
Hiring the right Dallas personal
injury attorney can give your family access
to the resources they need to begin healing.

Reputation
JR Reyna has both negotiated and won numerous multi-million dollar courtroom judgments for his personal injury victims after a variety of accidents, including oil field accidents, automotive accidents and wrongful death cases in Dallas.

Compassion
JR Reyna has personally experienced tragedy within his own family and lived through the painful process of seeing someone he loves permanently injured because of a negligent person or company. He takes this passion for justice into every Dallas personal injury case he handles.

Commitment
Our Dallas personal injury lawyers fight for the best possible outcome for you. Whether that's a settlement negotiated with the insurance company or taking things to court. You should be able to get medical treatment without worrying about your rights and your case. You shouldn't have to worry about lost income or ongoing medical treatment costs.

Support
You'll have questions, and you deserve answers as your case moves through the justice system. If you don't hire the right Dallas personal injury lawyer to help you, it can be difficult to know your rights. It is essential to protect them at every phase of the case.
RECENT CASE RESULTS
$100 million+ track record
$11,329,500
---
$6,755,448.62 TO CLIENT
Oilfield Accident Wrongful Death
Gross: $11,329,500.00
Fees: $4,531,800.00
Expenses: $41,751.38
NET: $6,755,448.62
$5,924,630
---
3,457,991.55
Oilfield Accident Wrongful Death
Gross:$5,924,630
Fees: $2,369,854.40
Expenses: $96,790.05
NET: $3,457,991.55
$3,776,500
---
$2,503,876
Oilfield accident Wrongful Death
Gross:$3,776,500
Fees: $1,258,707
Expenses: $13,917
NET: $2,503,876
$2,092,500
---
$747,038.36
Oilfield Accident (Injured Back, Neck, Traumatic Brain Injury)
Gross: $2,092,500
Fees: $837,000
Expenses: $7,961.64
NET: $747,038.36
View All Case Result
Any person who has been hurt directly because of another person's recklessness or negligence can start a claim for recovery in Dallas, Texas. If you did not play a part in contributing to the injuries and damages, you might receive compensation by fully documenting and showing the other party's liability.
Car and truck accidents represent the most significant source of personal injury claims in Dallas. In any busy metropolitan area, you will find aggressive taxi drivers, stressed truck drivers trying to make a tight deadline, and distracted motorists texting while driving. This problem represents a hazard for pedestrians and motorists in Dallas.
If someone causes you harm on or off the road, your first call should be to 911 to access medical treatment. And your next call or text should be to Reyna Law Firm – a top Dallas personal injury firm with the experience and compassion to help you recover more comfortably.
Dallas
---
Reyna Law Firm
17330 Preston Road
#200 D
Dallas, TX 75252
*By Appointment Only

(682) 251-1981
Get Directions
Copyright 2022 @ Reyna Law Firm - All Rights Reserved.
All inquiries are free and strictly confidential. The information found on this website is for general information purposes only. No information on this site should be taken as legal advice for any individual or situation. This information does not attempt to create, and receipt or viewing does not constitute, an attorney-client relationship. If we do not win your case, you will not be responsible for attorney's fees, court costs, or litigation expenses. If you do win your case, these expenses and unpaid medical bills will be taken from your share of the recovery.