$12,717,316.17
$10,213,440
$6,755,448.62
$3,457,991.55
$2,503,876
$1,080,217
NET TO CLIENT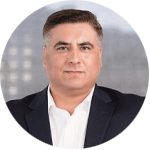 "I became a personal injury attorney after one of my own family members was seriously injured in a commercial auto accident. I know how physically, emotionally, and financially taxing it was on my family. I carry this with me in each and every case I take."
JR Reyna,

Founding Attorney
FREE CASE CONSULTATION
Schedule your free case consultation with one of Texas'
most experienced personal injury attorney.
AUSTIN PERSONAL INJURY LAWYER
 AT THE REYNA FIRM
Austin, Texas, is known for the quality of life, live music scene, excellent schools, beautiful terrain, and a thriving tech economy. It's no wonder that it's one of the fastest-growing cities in the United States and the best places to live.  
In short, Austin is on the move! With an ever-expanding economy and new residential housing communities being developed all over the greater Austin area, also comes increased accidents. 
Every day there are countless severe accidents in Austin, resulting in injuries. These Austin accidents include but are not limited to auto, bicycle, bus, car, construction, defective product liability, explosions, fires, burns, industrial accidents, motorcycle, oilfield, pipeline, refinery, slip and falls, swimming pool drownings, truck, van, and 18 wheeler accidents!  
The Austin Personal Injury Lawyer at the Reyna Law Firm fights for the injured in Austin and Central Texas!  
COMMON INJURIES FROM AUSTIN ACCIDENTS
Every Austin accident is different. However, the types of injuries sustained by the injured usually include but are not limited to: Orthopedic lumber and cervical injuries, broken/fractured bones, loss limbs, loss fingers, crushed limbs, soft tissue injuries, traumatic brain injuries, concussions, depression, PTSD and Wrongful Death. 
The Injured in Austin Choose the Reyna Law Firm after an Accident!
At the Reyna Law Firm, Austin's premier personal injury firm, we fight and protect the injured 24/7/365! We are dedicated to making sure our clients receive access to the best medical providers in the greater Austin area so that they can overcome their injuries.  
Also, we will retain the best liability, medical, and economic experts to help us explain to an Austin court and jury the enormous detrimental impact an accident and injury have had on our client's life!  
At the Reyna Law Firm, You aren't just a case file. You're a person. You're a valued Austinite, and you play a massive role in the lives of your family and friends. If you or someone you love is injured, there's only one call you need to make.  
Don't fight the insurance companies, along with their low-ball settlement offers, on your own. Call the Austin accident attorney at the Reyna Law Firm right away, so you and your family can focus on getting life back to normal. 
AGGRESSIVE REPRESENTATION FOR 
THE INJURED IN AUSTIN & CENTRAL TEXAS
The I-35 corridor from Austin to San Antonio has become one of the most deadly stretches of highway in the United States. Whether it is a truck, a car, a bicycle, or a pedestrian accident, you deserve compassionate personal injury representation. Although many accidents that occur in Austin are minor, tragedy occasionally strikes in the form of severe or even deadly accidents.  
If you or a loved one in Austin has been injured in an accident, you must seek legal help immediately. Reyna Law Firm is an Austin personal injury firm that boasts two decades of litigation and negotiation experience representing accident victims in Austin and Central Texas. 
We serve the injured in the entire Central Texas community, including Austin, Bee Cave, Buda, Burnet, Cedar Park, Creedmoor, Dripping Springs, Georgetown, Kyle, Lago Vista, Lakeway, Leander, Manchaca, Marble Falls, Pflugerville, Round Rock, Spicewood, & Wimberley. 
AUSTIN ACCIDENT
 ATTORNEY 
AT THE REYNA LAW FIRM 
IS READY TO FIGHT
 YOU!
Reyna Law Firm has fought in many Austin and Texas injury cases, resulting in numerous multi-million dollar recoveries. In short, these were cases involving oilfield accidents, automotive accidents, truck accidents, construction accidents, defective product liability cases, traumatic brain injuries, as well as wrongful death cases.  
The Reyna Law Firm are members of the exclusive American Academy of Attorneys 100 Million Dollar Club, and Lifetime Members of the Multi-Million Dollar Advocates Forum! Fighting and winning for the injured in Austin is who we are and what we do! Call the Austin injury lawyer today at the Reyna Law Firm!
AWARDS

We're an award-winning Texas and New Mexico personal injury law firm

* Awarded to Juan P reyna in 2016

* Awarded to Juan P Reyna in 2016

* Member since 2016

* Awarded to Juan P Reyna in 2017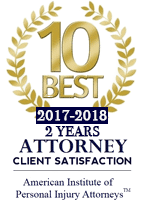 * Awarded to Juan Reyna in 2017/2018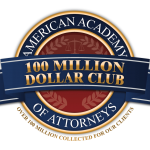 * Awarded to J.R. Reyna in 2020

*Picture Credits to: Special Assistant, Diane Garza
FREE CASE CONSULTATION
Schedule your free case consultation with one of Texas'
most experienced personal injury attorney.
"This is your life, and I am here to work for you!"
JR REYNA
How can we help you?
At Reyna Law Firm, we handle all areas of personal injury, from car accidents, to catastrophic injury cases.
testimonials
Over 500 reviews, and counting
Reyna Law Firm are the best! It is difficult to find an attorney that is truly concerned about your well being through difficult times. I was in a motor vehicle accident in 2015. The firm quickly handled my claim and guided me through the process every step of the way. I would recommend them to anyone every single time!
Carol M.
This Law Firm is very impressive and I highly recommend them and their staff . I felt extremely comfortable working with them throughout the entire case. They are truly first class and really care about the clients they work with. Thanks for all the help JR!
J. Stevenson
I was seriously injured in a commercial accident. Reyna Law Firm hired the necessary experts to help prove my case and they were able to get me a court settlement that took care of all of my medical bills and my financial needs. I highly recommend Reyna Law Firm to anyone who is looking for a serious personal injury attorney.
R.R.
WHY CHOOSE REYNA INJURY LAWYERS?
Hiring the right personal injury attorney in Austin, Texas is essential to your recovery.

Dedication
Reyna Law Firm is an experienced personal injury firm in Austin, TX. We step in during one of the most difficult periods in your life. Our priority is giving you the support, attention, and care you deserve. You need to be able to trust and rely on your personal injury lawyer for all phases of your case. We want to earn your and your family's trust as we provide you with the legal insights you need to make an informed decision.

Insight
Our firm has represented personal injury victims in Austin for more than a decade. We leverage this experience and knowledge of the court system to put together a winning, personalized strategy to help deliver the best outcome possible.

Compensation
JR Reyna, Esq. cares about getting you the compensation necessary for you to recover and get back to living your life in Austin. He will not give up when presented with low-ball insurance company settlement offers – he fights back and gets what you are legally entitled to.

Communication
Reyna Law Firm knows that you need to fully comprehend the status of your case and the legal avenues available to you. We stay in close touch with you for each phase of your personal injury claim so that you know what to expect and how to proceed. Because we're a local Austin personal injury firm, we can provide that in-person, human touch that can give context to all of the complex legal jargon.
RECENT CASE RESULTS
$100 million+ track record
$11,329,500
---
$6,755,448.62 TO CLIENT
Oilfield Accident Wrongful Death
Gross: $11,329,500.00
Fees: $4,531,800.00
Expenses: $41,751.38
NET: $6,755,448.62
$5,924,630
---
3,457,991.55
Oilfield Accident Wrongful Death
Gross:$5,924,630
Fees: $2,369,854.40
Expenses: $96,790.05
NET: $3,457,991.55
$3,776,500
---
$2,503,876
Oilfield accident Wrongful Death
Gross:$3,776,500
Fees: $1,258,707
Expenses: $13,917
NET: $2,503,876
$2,092,500
---
$747,038.36
Oilfield Accident (Injured Back, Neck, Traumatic Brain Injury)
Gross: $2,092,500
Fees: $837,000
Expenses: $7,961.64
NET: $747,038.36
View All Case Result
Any person in Austin who has been hurt directly because of another person's recklessness or negligence can start a personal injury claim for recovery of damages. If you did not play a part in contributing to the injuries and damages, you might receive compensation by fully documenting and showing the other party's liability.
Reyna Law Firm is an Austin personal injury firm that specializes in handling a wide variety of personal injury claims, including car accidents, workplace accidents, spinal injury, and property damage. We do not charge an up-front fee for representing your personal injury claim. The only way our personal injury firm receives compensation is if you are successful in your claim – that includes both winning in negotiation or court, then successfully collecting what you are entitled to legally.
Austin
---
Reyna Law Firm
2025 Guadalupe Street
Ste. 260
Austin, TX 78705
*By Appt Only


(512) 765-3181
Get Directions
Copyright 2022 @ Reyna Law Firm - All Rights Reserved.
All inquiries are free and strictly confidential. The information found on this website is for general information purposes only. No information on this site should be taken as legal advice for any individual or situation. This information does not attempt to create, and receipt or viewing does not constitute, an attorney-client relationship. If we do not win your case, you will not be responsible for attorney's fees, court costs, or litigation expenses. If you do win your case, these expenses and unpaid medical bills will be taken from your share of the recovery.